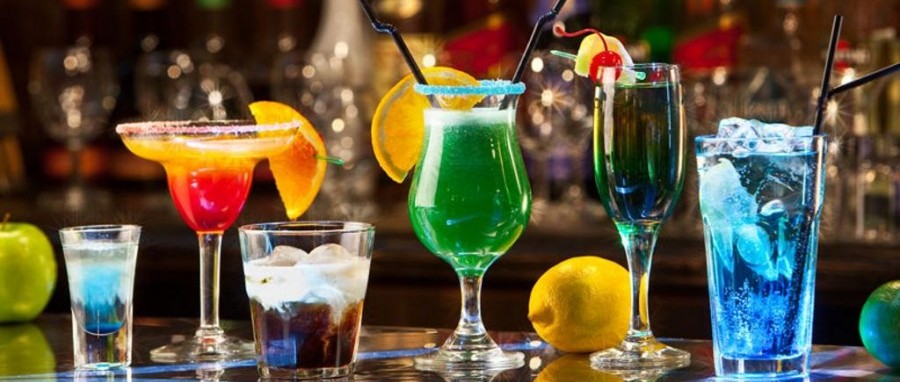 City Food Tours
Pennsylvania
City Food Tours
City Food Tours specializes in unique and unforgettable private events including bachelorette and bachelor parties; elegant dine-arounds; rehearsal dinners; bridal showers; and more! City Food Tours provides a perfect way to entertain (and feed) your guests and our private events can be customized according to your schedule, taste, and budget. Some of our fun and distinctive bachelorette party favorites include sinful wine and chocolate pairings; expertly guided craft beer and cheese tastings; and fabulous tea-infused cocktails (including the Mo-Tea-To!). City Food Tours has earned "Best of Philly" in Philadelphia Magazine. For more info, visit www.cityfoodtours.com.

NEW FOR 2013
The Prohibition Cocktail Tour

Have a historic party with the new Prohibition Cocktail Tour. Live it up like a flapper in a speak-easy with you and your party as you tour the stop at 3 Philly hotspots for a generous portion of one Prohibition-era cocktail, including Al Capone's cocktail of choice--the southside
Light bites served at two locations, not a full meal
Must be 21 or older to attend

All the Yummy Details

This 2-hour adventure in the heart of Center City shows you what it was like to be a "thirsty" Philadelphian trying to score a drink in Prohibition-era Philly. You'll visit 3 Philly hotspots to enjoy a generous sample of an under-the-radar period cocktail at each location. The 3 drinks were carefully selected for their authenticity, but more importantly, their rarity in today's bar scene. At two of the locations, we'll be serving up light appetizers.

Stops Include:

Time Restaurant - Reminiscent of the glamour of the 1920's, it's the perfect location to get a feel for the Hollywood lifestyle that was all the rage. The featured cocktail is Whiskey Punch, accompanied by housemade onion rings.
Del Frisco's Double Eagle Steakhouse - Located in the historic Packard Bank and Insurance building, the grandeur of the architecture speaks to the era's bold confidence in the stock market, with no hint of a crash in sight. The featured cocktail is the Southside (Al Capone's drink of choice), accompanied by Del Frisco's fresh baked bread and cheesesteak dumplings.
Wild Card Location - We're keeping our grand finale a secret, but trust us, it's well worth the suspense and mystery. The featured cocktail is either the New Orleans Buck Fizz or a Pimm's Cup (an all-but-extinct libation resurrected by the popularity of the hit series "Boardwalk Empire").

Your entertaining guide, decked out in twenties attire, will share stories and captivating images of the day, as well as point out stunning 1920's architecture, including one of the city's best examples of Art Deco. We'll delve into the rampant racketeering in the Roaring Twenties.
Reviews
We received this tour as a gift. The three establishments we visited were unique and each offered its own prohibition style drink and specialty food to sample. Each sample tasted delicious. Our guide was very knowledgeable about the prohibition era and seemed to really enjoy her job. Because we experienced such a good time, we will try other city food tours. Thanks for a fun time!
Had a wonderful time with this tour. Our tour guide, Brian was AWESOME!!!! I highly recommend taking this tour if you ever go to Philly.
Contact Person
Robert Weinberg
Address
1518 Walnut St., Suite 1702 Philadelphia, PA 19102