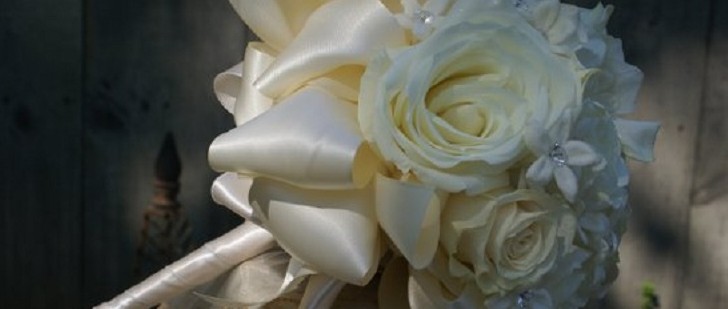 Murphy Klein Floral Studio
Pennsylvania
Murphy Klein Floral Studio
Floral decorators for wedding, parties, bar mitzvahs, and all events in Bucks County, Philadelphia and parts of New Jersey. Whether the floral creations call for hundreds of flowers for outfitting a large wedding or a single elegant centerpiece, the designing is deliberately paced to ensure that every arrangement is a work of art. Let us work with you to create the designs of your dreams.










 
Reviews
The flowers at my wedding were amazing! I had some trouble making up my mind and figuring out what i wanted but Joyce was super helpful and patient with me. She went above and beyond for our wedding and everything was perfect! I couldn't believe how well the flowers pulled everything together. and my Bouquet was simple and gorgeous, exactly what i wanted! Joyce put a huge smile on my face more than a couple time throughout the planning process and during my wedding. Thank you for everything! You guys rock!
I cried when I saw the wedding flowers - I was that overwhelmed with what a magnificent job they had done. I was blown away the day of the wedding and then again when I got the wedding photos. WOW! It was more beautiful than I could have imagined and they listened to everything I said (I'm not a flower person so this was a tough job for them) and came up with something so perfectly me. I give them a lot of credit, during our pre-wedding meeting I had no idea what I wanted and didn't really have many suggestions. All I really gave them to work with was a L O N G list of flowers I didn't like and creative freedom to do their jobs - and they did! Every guest described the venue and flowers as breathtaking. Murphy and Klein delivered. Their creativity, talent, and eye for detail were evident in every corner of the venue...and they were completely adorable the day of the wedding and followed me around like a proud Aunt taking photos behind the photographer! I couldn't help but smile - at the flowers, at the beauty of the venue and at Murphy and Klein for adding that special touch of beauty to the day. Pick them- you won't be disappointed!
We worked with Joyce on the design for our wedding day. From our first meeting with her, she had amazing ideas for how to bring our "Midsummer Night's Dream" concept to life. She provided us with a written explanation of every detail that she would be providing on the day of the wedding, which being the overplanner that I am, I loved! I expected some lovely floral arrangements, but on the day of the wedding I was BLOWN AWAY. I can honestly say that the designs Murphy & Klein created for us were my absolute favorite part of my wedding. We had multiple guests telling us both during and after our wedding how stunning our flowers looked. I can't thank them enough for all of their hard work and for making my wedding day more beautiful than I could have ever imagined!
Show More Reviews
Contact Person
Joyce Murphy
Address
8 Annawanda Road, Ottsville PA 18942