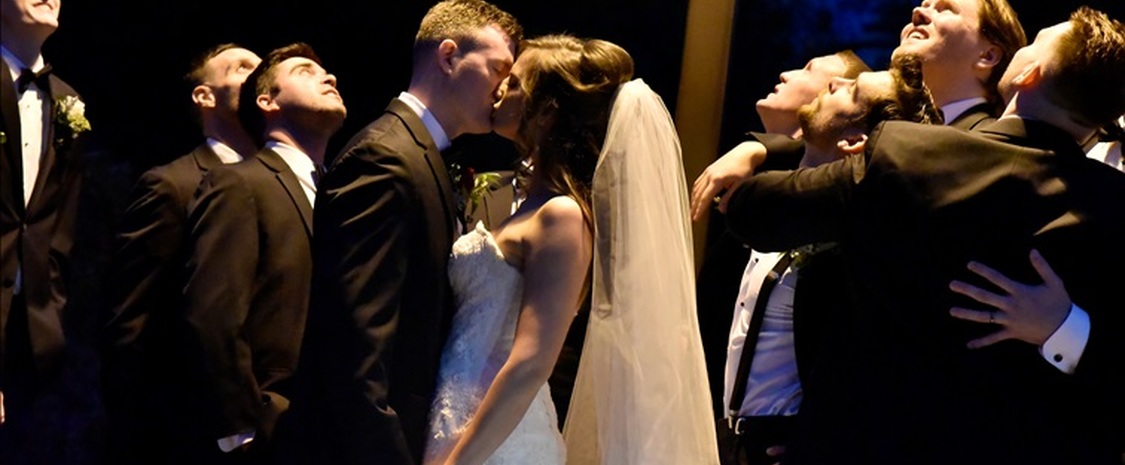 Casual Candids Photography
Pennsylvania
Casual Candids Photography
Casual Candids Photographers produce fabulous, intimate photography while our clients are relaxed and having fun, all at a reasonable price! We are your story tellers from Dressing to Cake Cutting and beyond for one of the most singular days in your lives. How you make two families one is documented minute by minute by a pair of unobtrusive photographers. Then if you wish, the very best of your images are designed in a one-of-a-kind book that becomes part of your family history. It is personal art and a unique depiction of a crossroad in your lives. Cherish that day with Casual Candids Photography!
Reviews
My husband and I were married at the Crossing Vineyards and Winery on one of the hottest days of the summer! Corinne and Wendy did a fabulous job capturing every single aspect of our special day. A few days before our wedding, Wendy, Corinne, and Joyce met us at the Winery to scope out the location. They searched the grounds high and low for the best spots, so on our wedding day, they knew exactly where the best photograph would be taken each time. On the big day, they felt like good friends to us. I felt like we really got to know them beforehand. They were flexible, and offered suggestions about what would work. They were never pushy and nothing felt forced. They flew under the radar, but were quick to remind us about specific shots that my husband and I requested. We wanted to get some shots of us in the vineyard at sunset. They captured the moment perfectly! We are now in the process of selecting photos for our Artbook, which is a part of one of their many packages that is offered. You can choose one or create your own. We can't wait to see what they do with our book! The day was perfect. There were many things that I was worried about as a bride, but my photographers were not one of those worries. My husband and I will always appreciate Corinne and Wendy (and Joyce)and the beautiful work that they did at our wedding!
Joyce and Jessica did a phenomenal job photographing our June wedding in Peddler's Village. They captured every moment of the day perfectly, and together, they tell the story of our day. What's more, is they were fantastic to work with; Joyce showed up the day of our wedding knowing the names of everyone in the bridal party! We were worried about the rain that day, but they made sure we were able to get in plenty of the outdoor shots we wanted before the rain began. We couldn't be happier with our experience and our photos!
Joyce and Wendy were incredibly professional. They gave great direction and kept us on schedule. They made the family photo sessions flow quickly. They were very respectful of what we wanted. They captured the fun and serous moments of the night. We loved looking at all the proofs and fun pics. We received our wedding album and it was awesome!
Show More Reviews
Contact Person
Joyce Heisen
Address
38 Timber Knoll Drive Washington Crossing, PA 18977
Fees
starting at $1700.00