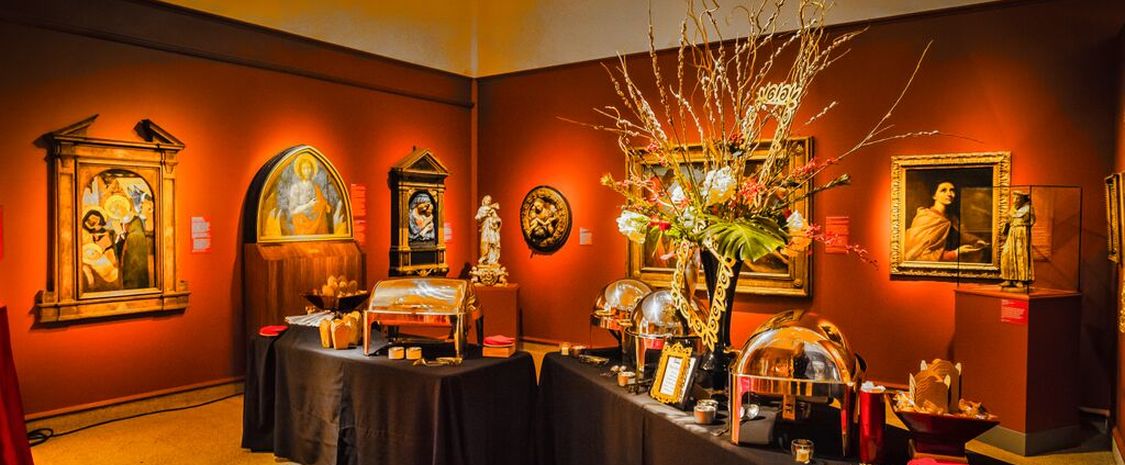 Masterpiece Events
Pennsylvania
Masterpiece Events
Masterpiece Events, the exclusive caterer at the Reading Public Museum, creates distinctive and memorable "Once-in-A Lifetime" wedding reception & special event experiences flawlessly planned and executed with professionalism, integrity, and a true passion for excellence in all that we do.
The Reading Public Museum provides Berks County's premier wedding venues and settings featuring the beautiful and elegant Stone Terrace tented outdoor venue for up to 175 guests with a dance floor, the Neag Planetarium for a most unique wedding reception "under the stars" for up to 150 guests, and the warm and inviting historical Museum Atrium and Art Galleries for up to 250 guests. The Museum's 25-acre Arboretum with a romantic bridge over a stream provides the ideal settings for outdoor wedding photos & videos.
Make It Memorable… Make It a Masterpiece Event!
Reviews
We had a wedding at the Neag Planetarium. The whole experience was better than I had imagined it could be. People kept asking me who my wedding planner was and I told them that I didn't hire one; I just hired the right caterer! Seraphina took care of all the details from putting our centerpieces and table decorations out to asking me about things that I would have overlooked. I have worked in catering a lot but I never had to plan a wedding before. People whom I know to be extremely picky eaters were raving about the food. People who are in the food and catering industry that were guests were really impressed with the service and how easily it all came together. The out-of-town family and friends loved the butlered hors d'oeuvres and bartending service. We had a signature drink and the bartenders made them perfectly. Sera was there the whole night, even getting my dinner plate for me so I didn't risk spilling anything on my dress! Once the actual wedding arrived I was so stressed with all the planning, but with Sera at the helm I was able to just relax and enjoy the day. I highly recommend them to anyone.
I had my wedding at the Planetarium and Rachael Romig was on top of her game. She was extremely punctual and got back to my in-laws and me with an answer or solution the same day. She always provided a detailed schedule and coordinated the timeline with all of our other vendors. On the day of the wedding she stuck to our timeline and also kept us in tune with what was coming next. If you are looking to just enjoy your wedding day and not have to worry about quality control then Rachael is your go-to wedding planner. Each one of our guests enjoyed the dinner and happy hour. Everyone had a drink and all the food was hot from our meals to the tables in the far back! We had the filet and they were all cooked to perfection.
Contact Person
Crystal Powell
Address
200 N. Park Road (Suite 401), Wyomissing, PA 19610