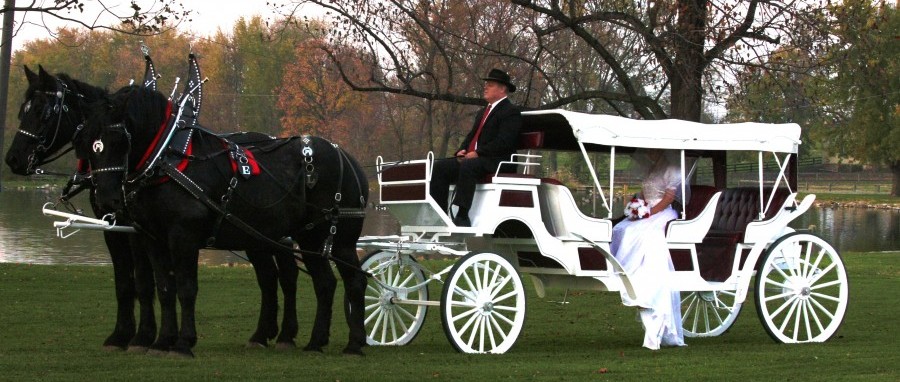 Closed: Lanzelot Promenades
This venue has closed, this page is provided for historical reference only.
Pennsylvania
Lanzelot Promenades
A horse-drawn carriage adds so much to your wedding day, making your special occasion truly romantic and adding the extra 'wow' factor for guests. Lanzelot Promenades brings the horse and carriage effect a step further with our quality Percheron horses and elegant carriages.

We have a variety of carriages to choose from, including our elegant white vis á vis which has three sets of seats, two facing each other and one in the back. There is also a spot for an extra guest, if needed, in front by the driver. Each seat fits about two people, depending on how big the bride's dress may be. However, if you have a larger wedding party, we suggest our extended carriage which comfortably seats 10 adults.

Lanzelot Promenades is dedicated to providing you with memories that will last a lifetime. Our horses are well groomed and are handled with the best care every day. Your driver will arrive dressed appropriately for your special day. Please don't hesitate to send us an email or give us a call for any questions!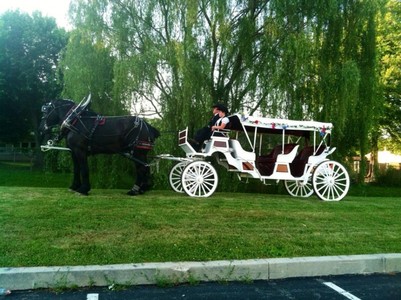 Contact Person
Brittany Lanz
Address
129 Toddy Dr, East Earl, PA 17519